---
Salt Flank Interferometric Imaging Lab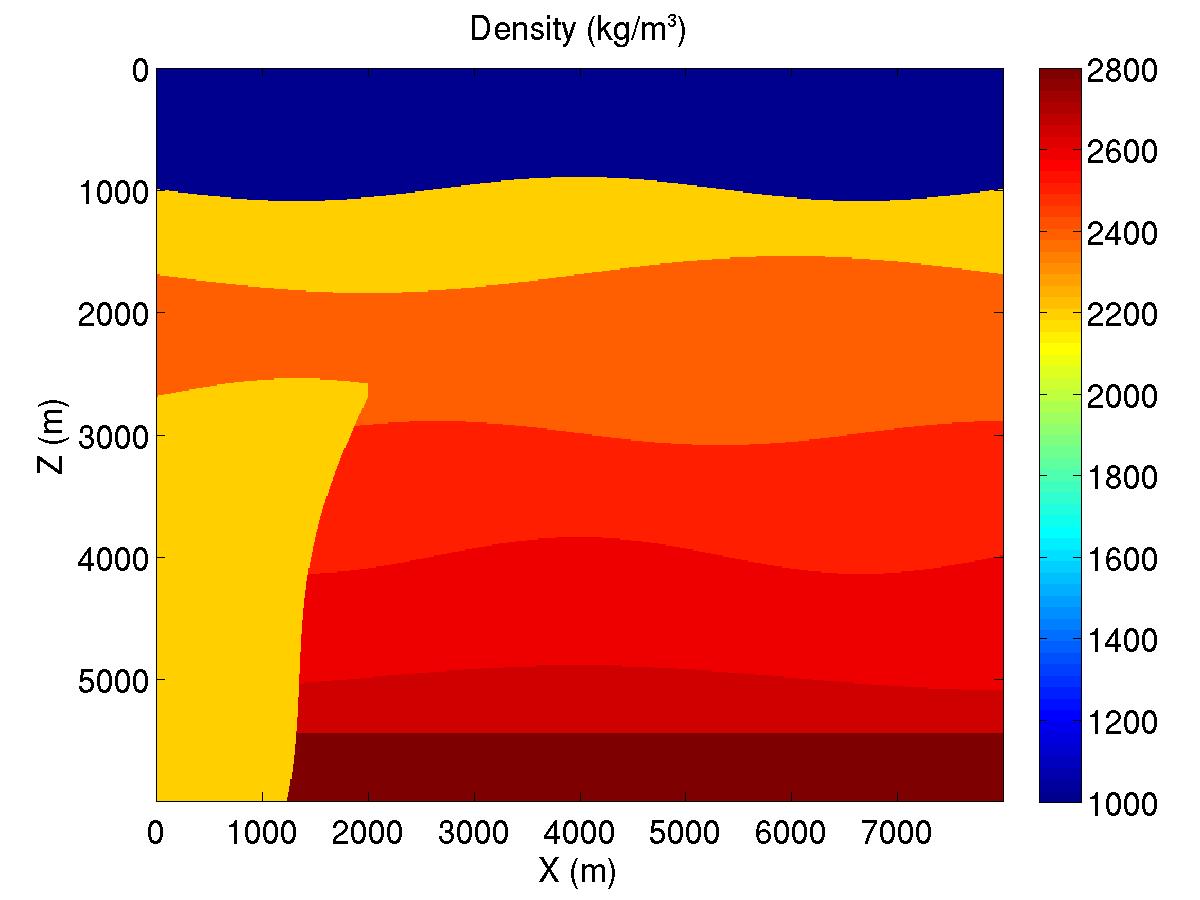 Figure 1. Salt Flank Density Model (load 'den.mat' and display it here).

Theory: The salt flank can be imaged by forward propagating the incident VSP wavefield and back propagating the VSP wavefield reflected from the salt flank. In doing so, only a local velocity model around the well is required. This procedure approximates the VSP->SWP transform, except filtering is applied to the reflections so only one-way reflections are correlated with downgoing direct arrivals.

In implementation, the forward propagating can be simplified by a ray tracing. In this exercise, the time tables show the arrival times of the direct waves in the area left to the well. When the reflected wavefield is backward continued to the left, the energy happens at an image point and at the time of the direct wave arrival time can reveal the reflectivity at that image point. Lab exercise by Ruiqing He.

Objective: Execute program flankmig.m to image salt flank, and then stack all images.

Procedure:
Download the following programs: flankmig.m, faxis.m, eikon.m.
Download the following data: d650.mat, t650.mat, d660.mat, t660.mat, d670.mat, t670.mat, d680.mat, t680.mat, d690.mat, t690.mat, d700.mat, t700.mat, d710.mat, t710.mat, d720.mat, t720.mat, d730.mat, t730.mat, d740.mat, t740.mat,
Also download s.mat (local sedimental velocity model).
Where are the artifacts in the migration image coming from? How are they related to the receiver aperture and the geophone density?
Explain how the artifacts in the redatumed data can be decreased by separating up and downgoing arrivals and then performing the correlation and summation (Wapenaar, K, and J. Fokkema, 2006, Green's function representations for seismic interferometry, Geophysics, 71, SI33-SI46) on only the outgoing arrivals at the well.
Research Problem: Implement a least squares redatuming method for calculating virtual SWP data from VSP data (Schuster and Zhou, 2006, A theoretical overview of model-based and correlation-based redatuming methods, Geophysics, SI103; Wapenaar, K.; van der Neut, J.; Ruigrok, E., 2008, Passive seismic interferometry by multidimensional deconvolution, Geophysics, A51-A56).