---
Integral Equation Redatuming Lab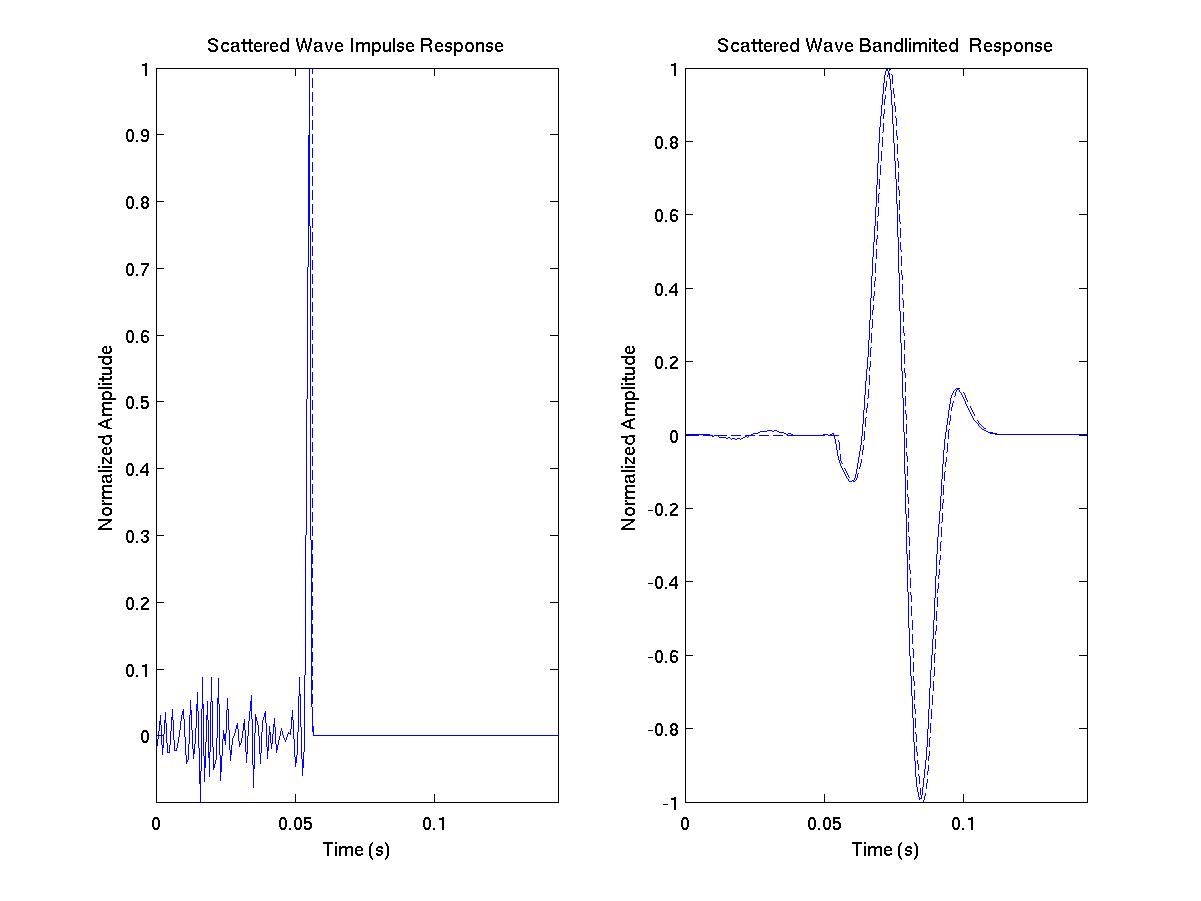 Figure 1. Normalized (Left) impulse and (right) wavelet responses of a point source in a homogeneous medium with an embedded point scatterer. Normalized direct wave is shown here and scattered wave is the rightmost figure. Numerical solution is computed by approximating the reciprocity equation of the correlation type by a quadrature scheme to get g(A,t|B,0) for A and B inside the 3D box that contains one point scatterer.

Objective: Execute program chap3d.m to reproduce above figure. The algorithm is a 3D numerical quadrature applied to the reciprocity equation of correlation type. The model is a point scatterer model embedded in a 3D homogeneous medium.

Procedure:
Download the following programs: chap3d.m, calrick.m, geometriz1.m, green3left.m, green3right.m, green3s1.m, green3s.m, plot1.m, setpar.m.
Type chap3d.m to generate the above picture for a single scatterer model.
Note, there is no phase shift as in the 2D MATLAB exercise in Chapter 1 because of the 3D (not 2D) integration along the sides of the box to produce the virtual trace in Figure 1.